Try NEW Limited Edition M&M'S® Peanut candies at Walmart!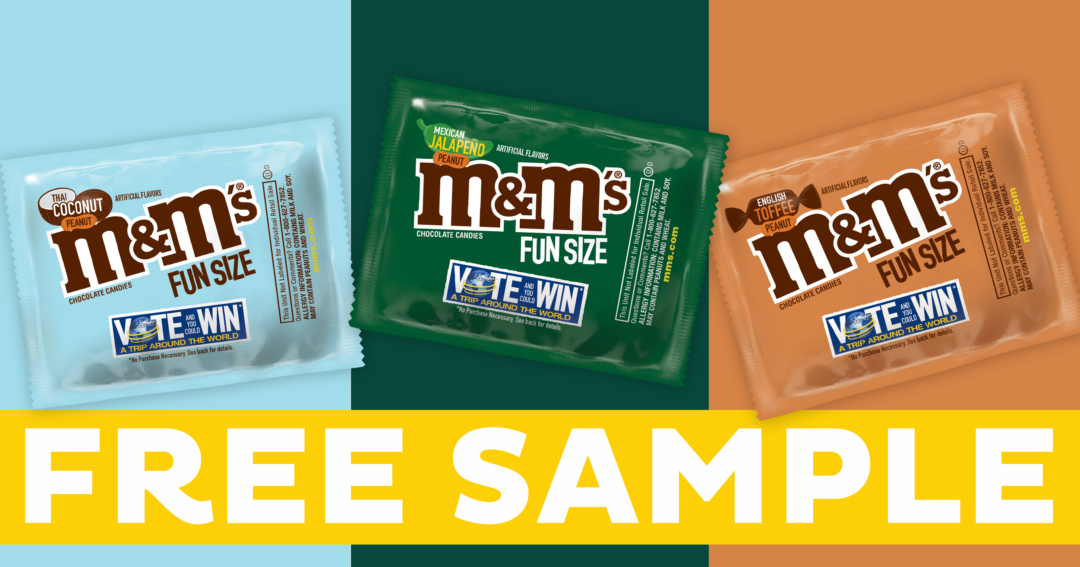 Hi, Walmart shoppers!
Introducing three NEW Limited Edition M&M'S® Peanut candies, featuring internationally-inspired flavors! Sample Mexican Jalapeño, Thai Coconut, and English Toffee at the Freeosk in select Walmart stores, while supplies last!
Once you try all three, visit walmart.com/voteyourflavor and vote for your favorite!
There are two ways to use the Freeosk at Walmart.
Download the Walmart app, then open the barcode scanner feature. Scan the QR code on the Freeosk screen, then place your phone in the scan zone below.
or
Download the Freeosk app. Simply scan the app in the Freeosk scan zone, and enjoy a free sample each and every week! (Plus you can use the Freeosk app find other Freeosk locations, see your sampling history, and stay connected to all things Freeosk.)
Visit our Find A Freeosk page to see what's sampling at your local Walmart!
Questions? Visit our FAQ!
---
These samples only available at select locations. Free samples available while supplies last. One sample per shopper allowed per program. If you get two, consider yourself lucky. For more information, see our full Terms of Use and Privacy Policy.