Get a FREE sample of Creamy Snickers at Walmart!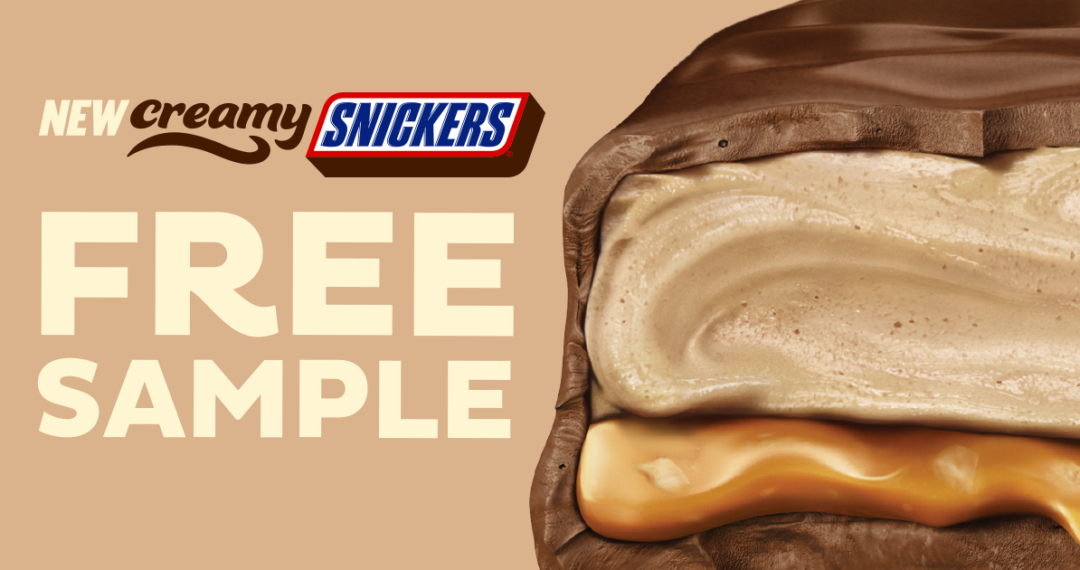 Hi, Walmart members!
Smooth out your hunger with NEW Creamy Snickers! Available in three mouthwatering flavors, Creamy Snickers is the perfect snack for smooth, creamy satisfaction.
Creamy Snickers is sampling for FREE from February 1, at select Walmart locations, while supplies last!
There are two ways to use the Freeosk at Walmart.
You can use the Walmart App and scan the QR code on the Freeosk screen, OR you can download the Freeosk app and get more (it's FREE, of course). Then, simply scan the app and enjoy a free sample each and every week!
Questions? Visit our FAQ!
---
These samples only available at select locations. Free samples available while supplies last. One sample per shopper allowed per program. If you get two, consider yourself lucky. For more information, see our full Terms of Use and Privacy Policy