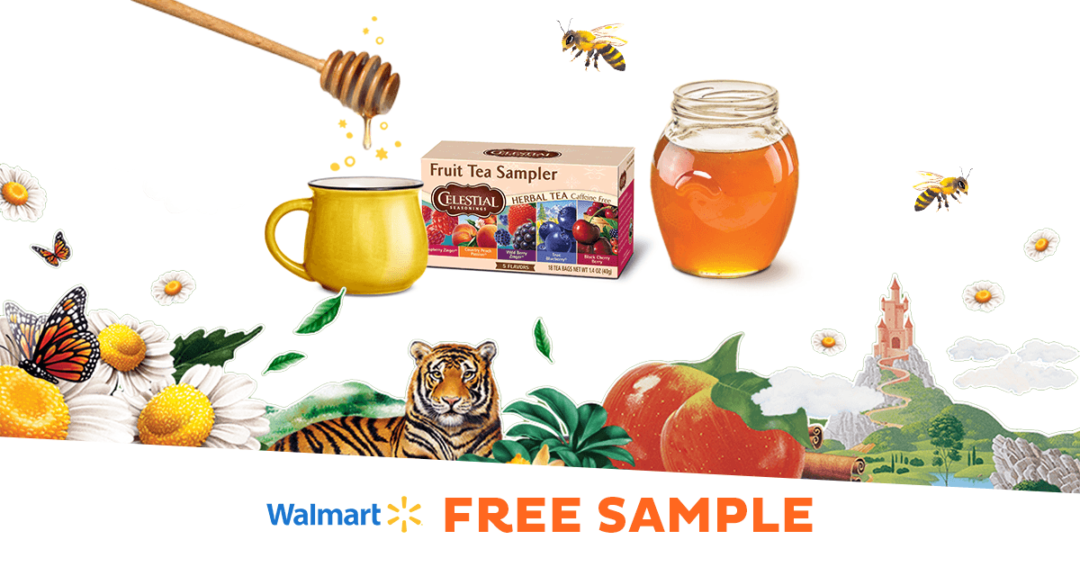 Hi, Walmart shoppers!
It's back, Walmart shoppers! Celestial Seasonings®, the creator and leader in herbal teas, is back in the Freeosk on 10/12 Get yours at a participating Walmart store, while supplies last.
Infused with flavors including Raspberry Zinger®, Country Peach Passion®, Wild Berry Zinger®, True Blueberry®, and Black Cherry Berry, a cup of Celestial Seasonings is the ideal way to relax into fall.
And don't forget to pick up some honey to go with it!
There are two ways to use the Freeosk at Walmart. You can text FREEME to 51697 to get a sample code, OR you can download the app (it's FREE, of course).
Then, simply scan the app and enjoy a free sample each and every week!
Questions? Visit our FAQ!
---
LEGAL: Free samples available while supplies last. Actual offers may vary. See Terms of Use. Sign up for Freeosk Alerts by texting FREEME to 51697. By signing up, you will receive up to 4 Freeosk SMS marketing messages per week. Text STOP to 51697 to stop or text HELP for more info. Message and data rates may apply. Visit https://www.thefreeosk.com/freeosk-sms-terms-and-conditions/ for Freeosk SMS Terms and Conditions and Privacy Policy. Participating carriers subject to change.  Please check with your carrier to verify participation and/or relevant charges.