Get a FREE Air Wick Scented Oil Warmer at Walmart!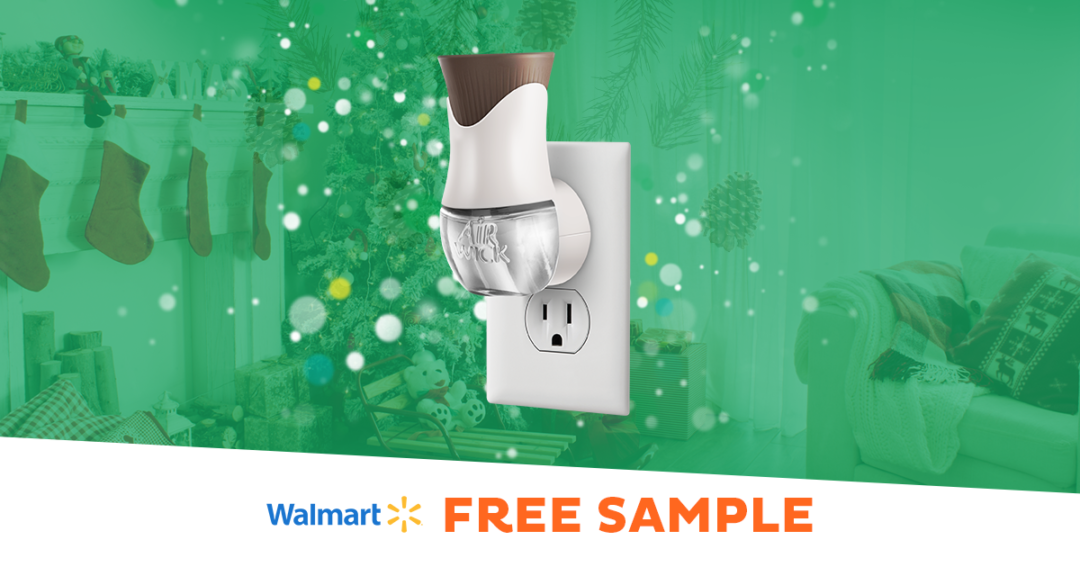 Hi, Walmart shoppers!
Air Wick Scented Oil Warmers offer the BEST fragrance control, giving you the perfect fragrance intensity with five different settings! Air Wick® also has limited-edition holiday scents that are the perfect way to celebrate the season! Grab your free Scented Oil Warmer starting 12/14, at a participating Walmart store, while supplies last. Actual sample may vary.
There are two ways to use the Freeosk at Walmart.
You can text FREEME to 51697 to get a sample code, OR you can download the app (it's FREE, of course).
Then, simply scan the app and enjoy a free sample each and every week!
Questions? Visit our FAQ!
---
LEGAL: Free samples available while supplies last. Actual offers may vary. See Terms of Use. Sign up for Freeosk Alerts by texting FREEME to 51697. By signing up, you will receive up to 4 Freeosk SMS marketing messages per week. Text STOP to 51697 to stop or text HELP for more info. Message and data rates may apply. Visit https://www.thefreeosk.com/freeosk-sms-terms-and-conditions/ for Freeosk SMS Terms and Conditions and Privacy Policy. Participating carriers subject to change.  Please check with your carrier to verify participation and/or relevant charges.