Get a FREE Prilosec OTC sample at Sam's Club!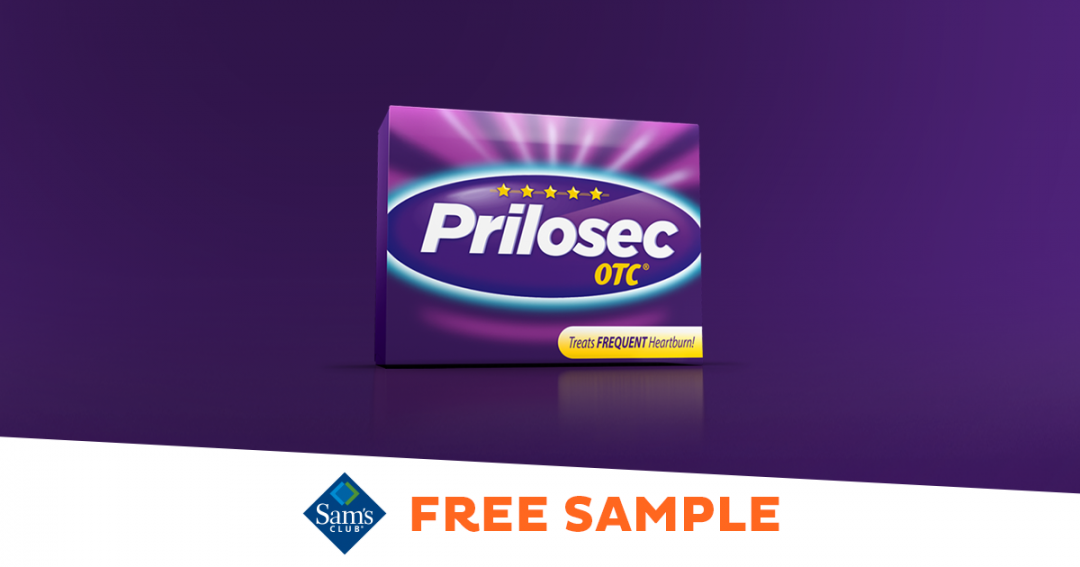 Hi, Sam's Club members!
One pill a day. 24 hours. Zero heartburn*. Prilosec OTC is sampling for FREE from July 27, at select Sam's Club locations, while supplies last! It starts working on day 1 to treat your frequent heartburn.
*It's possible while taking Prilosec OTC. Use as directed for 14 days to treat frequent heartburn. Do not take for more than 14 days or more often than every 4 months unless directed by a doctor. Not for immediate relief.
Visit our Find A Freeosk page to see what's sampling at your local Sam's Club.
---
These samples only available at select locations. Sam's Club Membership required. Free samples available while supplies last. One sample per membership ID allowed per program. If you get two, consider yourself lucky. For more information, see our full Terms of Use and Privacy Policy.