Get a FREE Bobs Sweet Stripes sample at Sam's Club!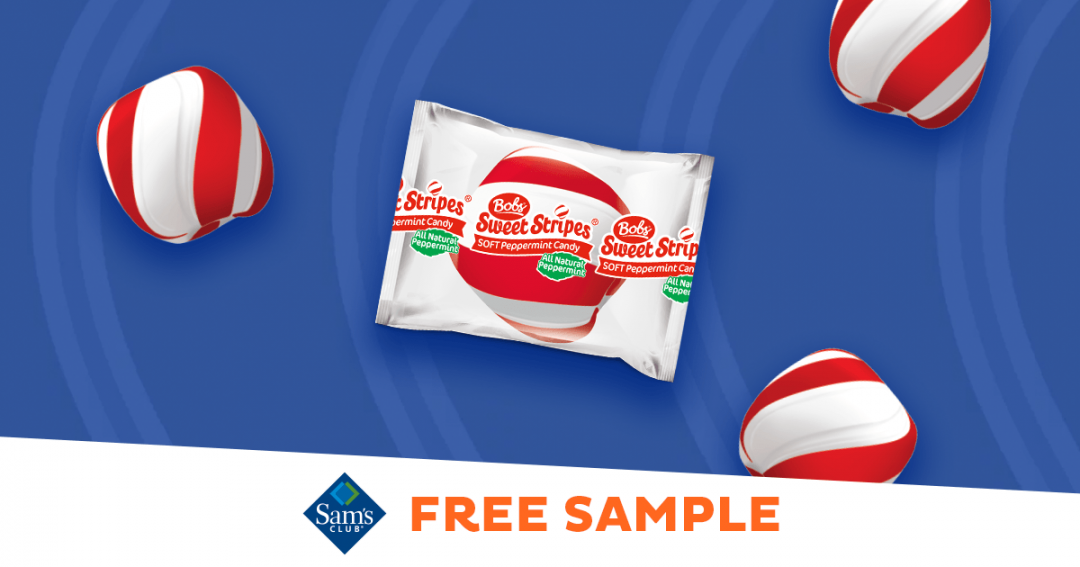 Hi, Sam's Club members!
Discover the melty-smooth delight of Bobs Sweet Stripes! These soft candies are made with all-natural peppermint and are fat-free and gluten-free. Try them for free starting May 4 at select Sam's Club locations, while supplies last.
*Visit our Find A Freeosk page to see what's sampling at your local Sam's Club.
---
These samples only available at select locations. Sam's Club Membership required. Free samples available while supplies last. One sample per membership ID allowed per program. If you get two, consider yourself lucky. For more information, see our full Terms of Use and Privacy Policy.