Get a FREE Pop Secret Popcorn sample at Walmart!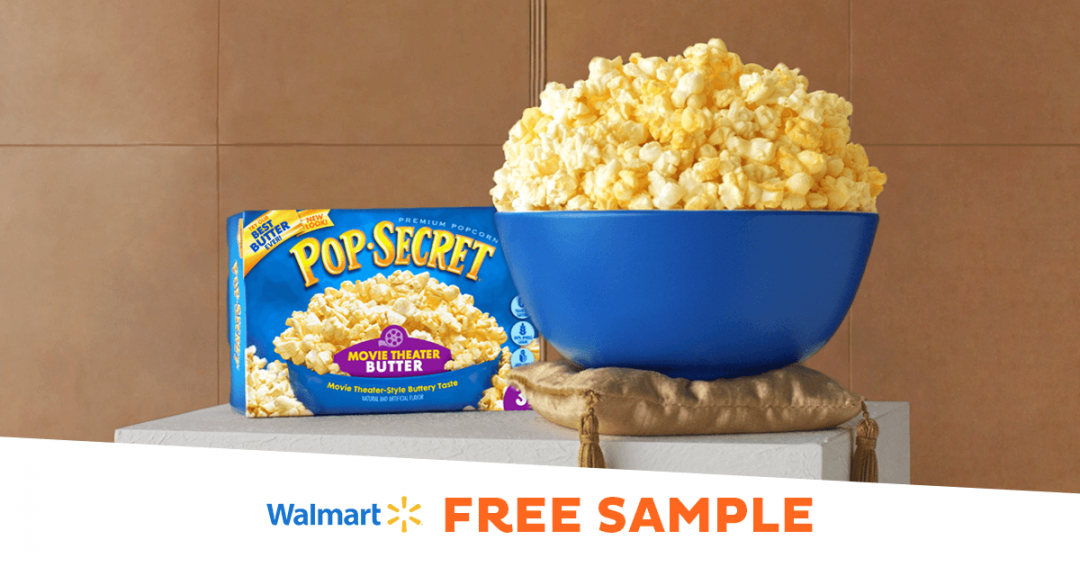 Hi, Walmart shoppers!
Pop in for free popcorn! Stop by the Freeosk this week and scan for a FREE @PopSecret sample, made with our best butter ever, for a movie theater style buttery taste! Get your free sample starting April 13 at a participating Walmart store, while supplies last. Actual sample may vary.
There are two ways to use the Freeosk at Walmart.
You can text FREEME to 313131 to get a sample code, OR you can download the app (it's FREE, of course).
Then, simply scan the app and enjoy a free sample each and every week!
Questions? Visit our FAQ!
---
These samples only available at select Walmart locations. Free samples available while supplies last. One sample per shopper allowed per program. If you get two, consider yourself lucky. For more information, see our full Terms of Use and Privacy Policy. By texting "FREEME" to 313131 you agree to receive messages from Freeosk. Message and data rates may apply. To unsubscribe from this list, reply "STOP FREEME" to 313131.