Get a FREE sample of Pyure® Organic Stevia at Walmart!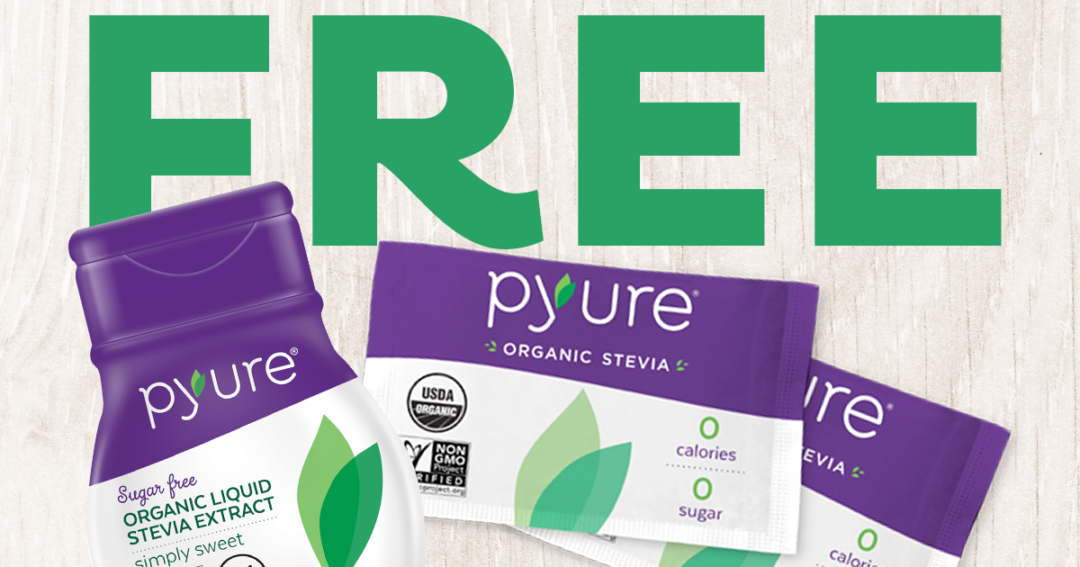 Hi, Walmart members!
Enjoy the organic way to cut back on sugar with Pyure Organic Stevia! Made from the stevia plant, Pyure Organic Stevia is an organic, zero-calorie substitute for sugar. Pyure packets sweeten like 2 tablespoons of sugar, and are perfect for coffee, tea and smoothies! They are sampling for FREE from March 8, at select Walmart locations, while supplies last!
Visit our Find A Freeosk page to see what's sampling at your local Walmart.
Have questions about the Freeosk at Walmart? Visit our FAQ!
---
LEGAL: These samples only available at select locations. Free samples available while supplies last. One sample per shopper allowed per program. If you get two, consider yourself lucky. For more information, see our full Terms of Use and Privacy Policy.