Get a FREE sample of Cheez-It® Snap'd™ at Walmart!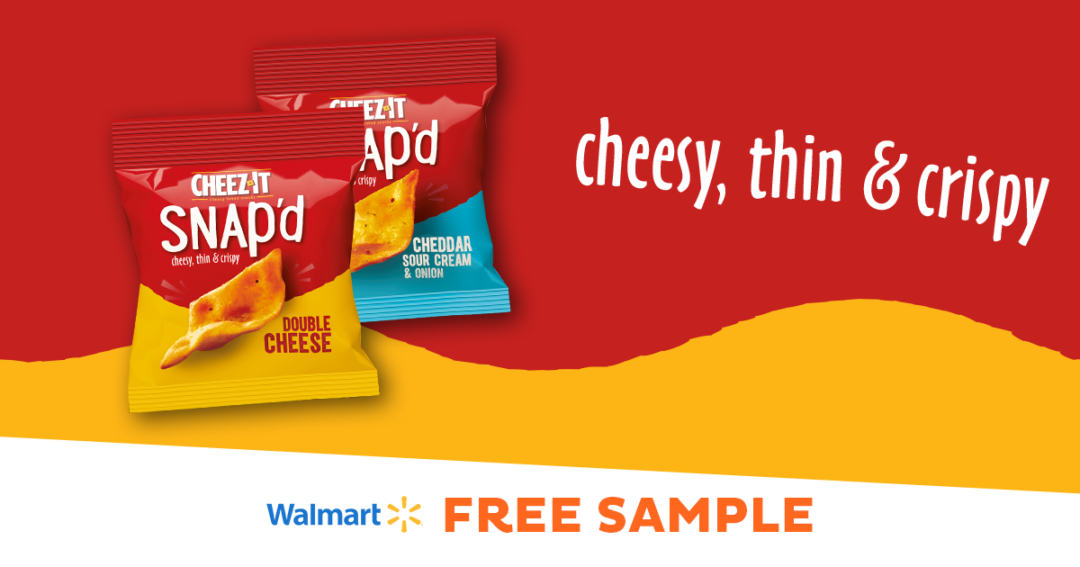 Hi, Walmart members!
Make snack time cheesier with NEW Cheez-It Snap'd! Available in a variety of mouthwatering flavors, Cheez-It Snap'd is the perfect way to enjoy big cheese taste inside and out! They are sampling for FREE from January 25, at select Walmart locations, while supplies last!
Visit our Find A Freeosk page to see what's sampling at your local Walmart. 
---
LEGAL: Free samples available while supplies last. Actual offers may vary. See Terms of Use. Sign up for Freeosk Alerts by texting FREEME to 51697. By signing up, you will receive up to 4 Freeosk SMS marketing messages per week. Text STOP to 51697 to stop or text HELP for more info. Message and data rates may apply. Visit https://www.thefreeosk.com/freeosk-sms-terms-and-conditions/ for Freeosk SMS Terms and Conditions and Privacy Policy. Participating carriers subject to change.  Please check with your carrier to verify participation and/or relevant charges.